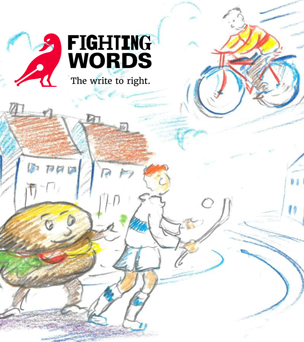 Join the Fighting Words team for a brilliant story-writing workshop where participants will be guided in writing original stories of their own invention! This workshop is aimed at children aged 8-12.
June 10, 2023




3:00 pm - 4:30 pm
Facilitators from Fighting Words will lead one of our classic story-writing workshops. To start, participants will work as a group to brainstorm original characters and write the opening lines of a story together. Then, participants will work independently to either finish the group story, or write something else of their own invention!
Fighting Words provide free programmes and mentoring in creative writing across Ireland. This event is aimed at children aged 8-12.